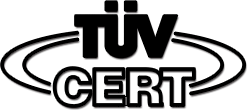 ISO 9001/2000 Certified Company
We started our business in 1979 as a service and spare parts center for cars, representing one of the most prestigious brands in the world.
From 1993 to the end of 1997 we worked exclusively with the Mercedes-Benz Italia organization, offering a high degree of quality in the sales service and in car assistance.
From 1998 to today we have remained faithful to the Mercedes brand, no longer linked to the Mercedes-Benz Italia organization, but to the entire range of the German market, allowing us to meet customer needs more quickly.
The continuous development of the global communication network, together with the professionalism acquired over the years, has gradually widened the company horizons, transforming them from local to national.
---
Company references
Management:
Morena Zamboni
Phone +39 051 6646686
Fax +39 051 6646648
morena.zamboni@mazzagroup.it
Head of administration:
Patrizia Bortolini
Phone +39 051 6646686
Fax +39 051 8650357
patrizia.bortolini@mazzagroup.it
Contact center:
Phone +39 051 6646686 r.a.
Commercial Fax +39 051 6646648
Administration Fax + 39 051 8650357
Used vehicles manager:
Pier Maikol Mazzariello
Phone +39 051 6646686
Mobile +39 335 7901745
piermaikol.mazzariello@mazzagroup.it
New vehicles manager:
Antonio Mazzariello
antonio.mazzariello@mazzagroup.it
Phone +39 0516646686
Mobile +39 335 370644
Sales consultant:
Claudio Gamberini
Phone +39 051 6646686
Mobile +39 3334203692
claudio.gamberini@mazzagroup.it
After sale consultant:
Claudio Gamberini
claudio.gamberini@mazzagroup.it
Phone +39 0516646648
Mobile +39 333 4203692
Service:
Denis Roma
Giorgi Daniele
Federico Burnelli
Ashiq Sadeem
Phone +39 051 6646686
Fax +39 051 6646648
info@mazzagroup.it
Bank References


MAZZA GROUP SERVICE CON SOCIO UNICO SRL
MONTE DEI PASCHI DI SIENA – BRANCH OF TREBBO DI RENO
VIA DELLA RESISTENZA 16 – 40013 CASTEL MAGGIORE (BO)
IBAN IT 42W0103036740000010190751
BIC/SWIFT PASCITM1037